 As you may see Betty was a BIG FAN of Betty Boop...
This here page was made with her in mind.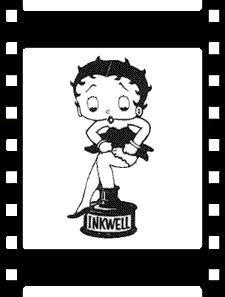 All is welcome to join us.
Biker`s , Trucker`s , Doctor`s , Etc..........
OH MAN , I LOVE THIS PLACE.

Memorial for Betty M. Ripple
We all will miss her deeply!!!!
Betty was with us from 1935
Until Dec.10th 2003...
She gave her all to everyone
she knew and then some.
THIS BELOW IS A POEM FROM HER
CHILDREN TO HER!
IT TOUCHED MY HEART
IT SHOULD TOUCH YOURS!
DEAR MOM,
It is late....
We are holding your hand
Listening to your rhythmic breathing.
Each of us watching , waiting
for a sign , for the hope
That this is not real.
All the while
part of me is wanting to let you go
to give you peace.
Yet , the images of a world without you
Are so unbearable.
Knowing you won`t answer the phone
realizing my sorrows and joys can`t be shared with you.
With your parting
We have lost the link that holds this family together.
A piece of the puzzle that makes us who we are.
A part of our heart went with you , Mom.
A part that will never regrow
A part that is irreplaceable.
I know that you are free
With people you have longed to see for so long.
No , I cannot ignore the pain in my heart.
I will miss your smile.
I will miss your hugs.
And most of all ,
I will miss your frequently said
your honestly said
And in the end ,
your whispered
"I LOVE YOU!!"